Welcome to the new PFRW Website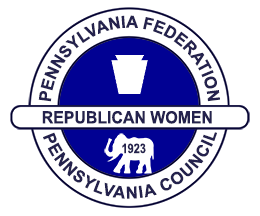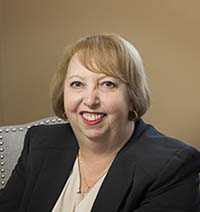 Welcome to our organization through our newly updated website. I wish you all a very Happy, Healthy and Blessed 2019.
Our nation has come far in these past two years to being the America of our founding fathers, the one we know, love and support. Many exciting challenges are ahead of us and the Republican Women of Pennsylvania are up to the task.
The officers and Regional Directors of the Pennsylvania Federation of Republican Women stand ready to lend their support to all local councils in our Commonwealth. Through our website you will be able to leave messages for officers, directors or committee chairs.
We hope you consider becoming actively involved in one of the many committees and projects of PFRW. Together we make our world a better place.
Josephine Ferro
PFRW President
ORGANIZATION

The Federation is comprised of Local Councils from across the Commonwealth. We are governed by a Board of Directors consisting of our Executive Committee, Regional Directors and Standing and Special Committees. Our Board meets at least four times a year and the business of the organization culminates at our Biennial Meeting usually held in September or October.
2019-2020 PFRW Executive Board
Josephine Ferro, President
Bernadette "Bernie" Comfort, First Vice President
Toni Gilhooley, Second Vice President
Mary Kaye Soriano, Third Vice President
Monica Morrill, Fourth Vice President
Dawn Bukaj, Recording Secretary
Cynthia Ayers, Corresponding Secretary
Linda Bostinto,Treasurer,
Lisa Nancollas, Assistant Treasurer

CONTACT US
We would be happy to connect you to one of our Councils around the state for Membership Information.
When contacting us, in addition to your email address, please provide a telephone contact number and the county where you reside.
We would be pleased to hear from you! Please let us know what your needs and questions are, we will be more than happy to help.