Welcome to the new PFRW Website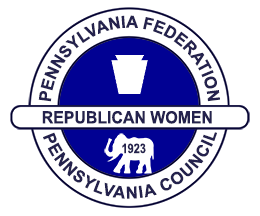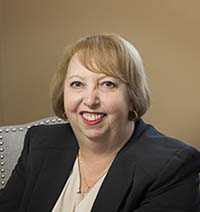 My prayers for these last few months have been as always, for you and your loved ones to be healthy and safe. The changes we have experience are strange and frightening but the resilience of the American people is unsurpassed and the hope of tomorrow looms bright.
The work of PFRW goes on with the help of so many dynamic councils working for the election and re-election of our conservative candidates. Many are engaged in the Victory efforts for President Trump with so many Victory offices opening around the Commonwealth. Many of these ladies keep in touch and I do encourage them to contact our Public Relations Chair, Debbie Taylor so that we can update our website and Facebook page. It is so important to share your ideas and your successes with us at pfrw@comcast.net or click here.
Our recent mission is support of our police. These men and women who put their lives on the line daily to serve and protect. Are there some bad apples? Well human nature being what it is we cannot deny that this is so but the majority of our police officers take on a job in which they never know when they leave for their shift if they will be returning home. They are brave and dedicated and we are showing our support in different ways. Monroe County delivered breakfast to our three local police departments and our state police barracks.
To the elephant in the room (pun intended). I often don't weigh in on certain issues because many times everything that could be said has been said and I never found it necessary to just regurgitate what the masses may be saying regardless of agreement. My personal philosophy of leadership has been to encourage others to show their thoughts, ideas, and skills and to help them develop them.
Lately, I realize that my prayers have been focused on the many sad happenings in our country. Lying awake in bed at night pondering how to make it better doesn't really yield too many ideas. After all, we are the ones who strive every day to make it better. Isn't that why we do what we do through every election cycle and our pro American activities in between. The support of our troops, our most vulnerable, the weak and the hungry. We do it all. And yet, here we are looking at this mess of craziness. Rioting, looting in the name of a "systemic racism" that is a fairy tale manufactured by those self-seeking individuals determined to turn our Exceptional United States of America into a socialist country. I ask myself, "Do black lives matter?" the answer is of course, just as all lives matter from conception to the end. The question is different when it is, "Does 'Black Lives' Matter?". The answer is a resounding NO. The organization, founded by activists Alicia Garza, Patrisse Cullors and Opal Tometi in July of 2013 has a website that is reminiscent of the Black Panthers movement. There is a donate button and the question then becomes who benefits from the millions of dollars raised? Are there programs that support responsible parenting? Are there programs that encourage education? Or is it just riot level activism that is supported while money raised goes to elect blue wave, Democrat candidates who are not interested in true diversity but just votes.
We hope you consider becoming actively involved in one of the many committees and projects of PFRW. Together we make our world a better place.
Josephine Ferro
PFRW President
ORGANIZATION

The Federation is comprised of Local Councils from across the Commonwealth. We are governed by a Board of Directors consisting of our Executive Committee, Regional Directors and Standing and Special Committees. Our Board meets at least four times a year and the business of the organization culminates at our Biennial Meeting usually held in September or October.
2019-2020 PFRW Executive Board
Josephine Ferro, President
Bernadette "Bernie" Comfort, First Vice President
Toni Gilhooley, Second Vice President
Mary Kaye Soriano, Third Vice President
Monica Morrill, Fourth Vice President
Dawn Bukaj, Recording Secretary
Cynthia Ayers, Corresponding Secretary
Linda Bostinto,Treasurer,
Lisa Nancollas, Assistant Treasurer

We would be happy to connect you to one of our Councils around the state for Membership Information.
When contacting us, in addition to your email address, please provide a telephone contact number and the county where you reside.
We would be pleased to hear from you! Please let us know what your needs and questions are, we will be more than happy to help.